Classic Sloppy Joes for Two
Why This Recipe Works
We found that treating the ground beef with baking soda (so that it retained more moisture when cooked) and then breaking it down to a fine, uniform texture in the skillet delivered a tender, flavorful, and cohesive mixture that stayed put when placed on a bun. Limiting the aromatics to just onion (also treated with baking soda to soften it) made for a beefier-tasting mixture with a rich, luxurious texture. We made ketchup's sweet-tangy flavor more complex by adding vinegar, red pepper flakes, and sugar and balanced it out with generous amounts of tomato paste, paprika, and Worcestershire sauce. Finally, we served it all up on soft hamburger buns.
| | |
| --- | --- |
| 1 | tablespoon water, divided |
| | |
| --- | --- |
| ¼ | teaspoon plus ⅛ teaspoon baking soda, divided |
| | |
| --- | --- |
| 8 | ounces 85 percent lean ground beef |
| | |
| --- | --- |
| ¼ | teaspoon plus ⅛ teaspoon table salt, divided |
| | |
| --- | --- |
| ¼ | cup finely chopped onion |
| | |
| --- | --- |
| 1 | teaspoon packed brown sugar, plus extra for seasoning |
| | |
| --- | --- |
| ⅛ | teaspoon red pepper flakes |
Featured Equipment
Tossing the beef with baking soda in step 1 helps keep it tender and juicy; adding baking soda to the skillet with the onion in step 2 helps the onion break down. You may substitute 90 percent lean ground beef in this recipe, but the cooked mixture will be a bit less tender. Serve the Sloppy Joes with pickle chips, if desired.
Total Time: 45 minutes

1. Combine 1½ teaspoons water and ¼ teaspoon baking soda in small bowl. In large bowl, toss beef with baking soda mixture and ¼ teaspoon salt until thoroughly combined. Set aside.
2. Heat oil in 10-inch nonstick skillet over medium heat until shimmering. Add onion and remaining ⅛ teaspoon baking soda and stir to coat. Cook, stirring occasionally, until onion is soft, 3 to 4 minutes. Add garlic and cook, stirring constantly, until fragrant, about 30 seconds. Stir in sugar, paprika, pepper flakes, and remaining ⅛ teaspoon salt and cook, stirring constantly, until paprika is fragrant, about 1 minute. Add tomato paste and cook, stirring constantly, until paste is rust-colored, 3 to 4 minutes.
3. Add beef and cook, breaking up meat with wooden spoon, until beef is no longer pink, about 5 minutes. Mash beef with potato masher until fine-textured, about 1 minute. Add ketchup, vinegar, and Worcestershire and stir to combine, scraping up any browned bits.
4. Combine cornstarch and remaining 1½ teaspoons water in small bowl, then pour cornstarch mixture over beef and stir to incorporate. Cook, stirring constantly, until sauce thickens and coats beef, about 1 minute. Season with salt, extra sugar, and extra vinegar to taste. Spoon beef mixture onto buns and serve.
Shopping for Ground Beef
Cuts to Seek Out
Today, many supermarkets classify ground beef only by fat level, which ranges from 5 to 30 percent. This generic "ground beef" can come from anywhere on the animal, so flavor and texture won't be consistent. However, if you can find ground beef labeled by primal cut (or you have a butcher who can grind it for you), here are our recommendations.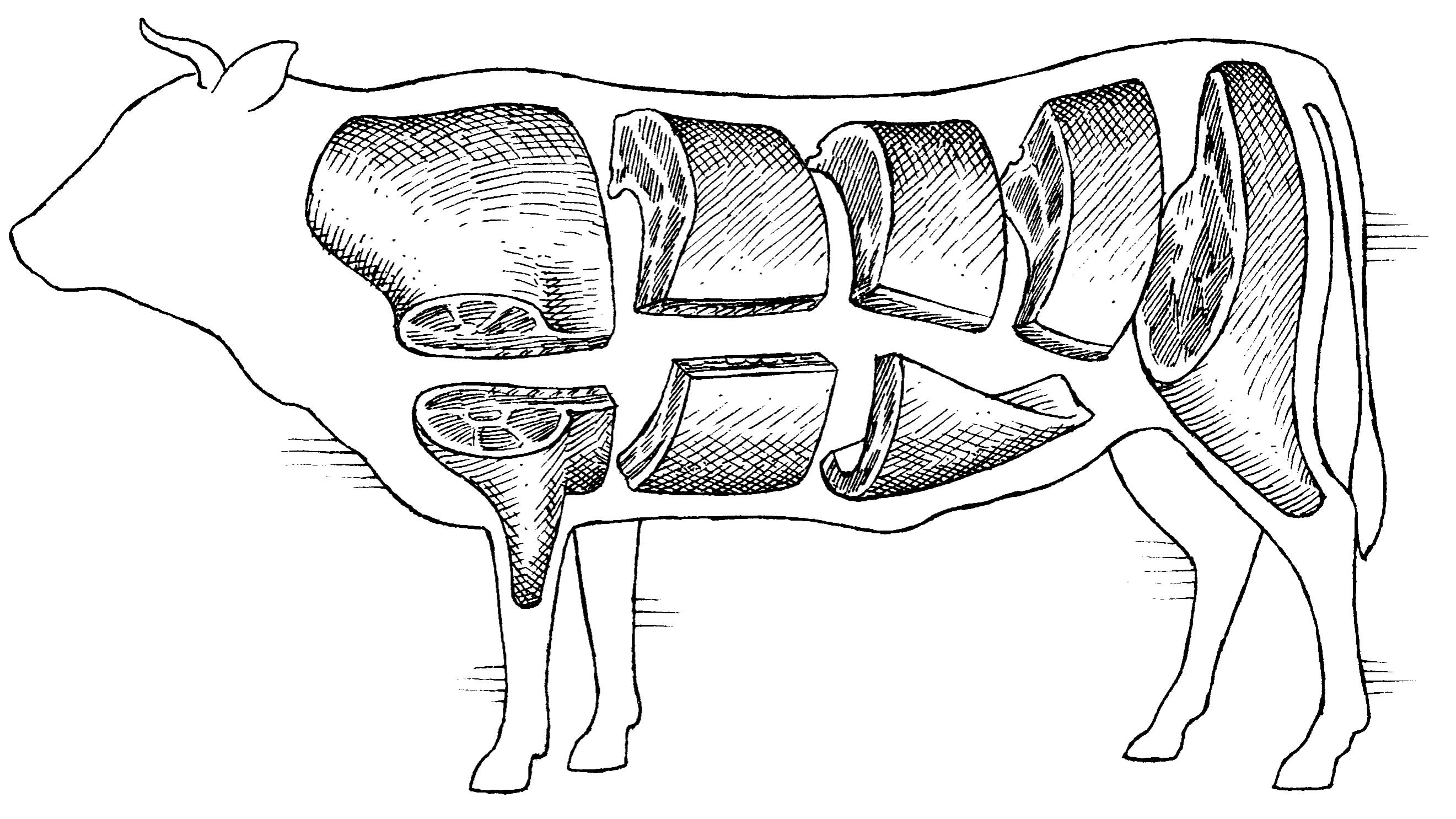 Ground Chuck
TOP CHOICE
Cut from the shoulder, ground chuck is well marbled, ranging from 15 to 20 percent fat, and is distinguished by its rich beefy flavor and juicy, tender texture.
Ground Sirloin
CLOSE SECOND
This cut from the cow's midsection near the hip offers good beefy flavor, but at only about 10 percent fat, it can be on the dry side.
Ground Round
NOT RECOMMENDED
Tough and often gristly and lacking in beefy flavor, ground round comes from the rear upper leg and rump of the cow. It has a fat content of 10 to 20 percent.
Does Color Matter?
Have you ever noticed that the ground meat you just brought home from the supermarket is red on the outside but dark purple or brown on the inside? This is not an indication that the meat is past its prime. The color in meat comes from a muscle protein called myoglobin. When the meat is freshly cut, this protein is deep purple. As the meat sits in its packaging (or in the butcher's display case), the myoglobin will convert to bright red oxymyoglobin on the meat's exterior, where it is exposed to oxygen. Over time, the oxymyoglobin will slowly convert to brown metmyoglobin. Color changes of this nature are typical and should not cause alarm—only once the meat has turned completely brown on the exterior is it on its way to spoiling.