1. Sautéed Chicken Cutlets and Pan-Steamed Asparagus
Sautéed Chicken Cutlets with Shallot and White Wine Sauce features juicy, ultrathin chicken paired with a sauce that complements, rather than overpowers, the delicate meat. For evenly sized cutlets, we take a two-step approach: We halve chicken breasts horizontally before pounding them to an even thickness under plastic wrap. This ensures that they cook at the same rate and turn out moist, tender, and juicy. Pan-Steamed Asparagus with Garlic preserves the fresh, sweet, grassy flavor of the vegetable and produces a crisp-tender texture. We steam the asparagus in a small amount of water in a skillet to which we also add butter, salt, and garlic. Next, we allow the water to evaporate, leaving the asparagus glossed with garlicky butter.
Printable Shopping Lists: Sautéed Chicken Cutlets and Pan-Steamed Asparagus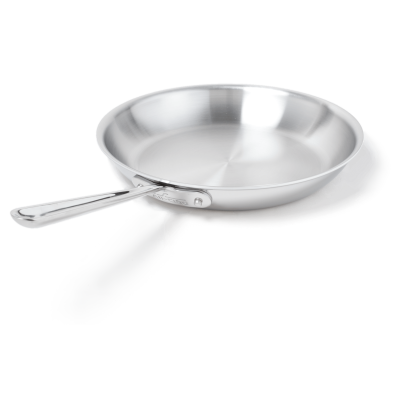 2. Easy Salmon Cakes and Sautéed Peas with Fennel
For our Easy Salmon Cakes, we turn to the food processor. Pulsing small pieces of salmon allows for more even chopping and results in small, discrete pieces of fish. We also ditch the somewhat messy egg and flour steps of the breading process. Instead, we simply coat the cakes with panko bread crumbs, which we also use to bind the fish mixture. Frozen peas have already been blanched, so the key to good Sautéed Peas with Fennel is to avoid overcooking. Just five minutes of simmering is all that is needed to produce bright, tender green peas. Switching from a saucepan to a skillet allows the peas to heat more quickly and evenly over the larger surface, further reducing the cooking time.
Printable Shopping Lists: Easy Salmon Cakes and Sautéed Peas with Fennel
3. Juicy Pub-Style Burgers and Easier French Fries
Our Juicy Pub-Style Burgers start with flavorful sirloin tips that we coarsely grind in a food processor. Melted butter ensures juiciness and encourages browning. Loosely mixing the beef and gently forming the patties helps prevent overworking the meat, which can toughen burgers. Searing in a superhot skillet and then finishing in a low-heat oven yields a crispy, well-browned crust and a juicy center. Our Easier French Fries recipe uses a modest amount of oil and doesn't call for double frying. We start the potatoes in cold oil and fry them over high heat until browned. Low-starch Yukon Golds make for a crisp exterior and a creamy interior.
Printable Shopping Lists: Juicy Pub-Style Burgers and Easier French Fries