Pan-Seared Chicken Breasts with Pan-Steamed Broccolini
Boneless, skinless breasts cook quickly, but they're also notoriously dry and bland. To keep our Pan-Seared Chicken Breasts moist (and well-seasoned), we salt them and then gently parcook them in a low oven. Right before serving, we coat them in a protective layer of oil and cornstarch and sear them in a hot skillet to develop a crisp crust. The tender florets of broccolini cook more quickly than its thicker stems, resulting in overcooked florets by the time the stalks become crisp-tender. For Pan-Steamed Broccolini, we solve this problem by splitting the thicker stems lengthwise so that they are the same size as the thinner ones, allowing for even cooking along the length of the vegetable.
Printable Shopping Lists: Pan-Seared Chicken Breasts and Pan-Steamed Broccolini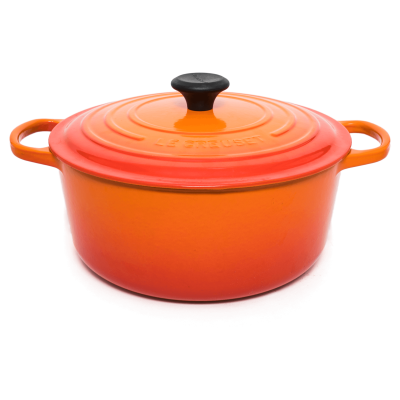 Brazilian Shrimp and Fish Stew with Rice Pilaf
Moqueca is a bright, fresh-tasting fish stew from Brazil made from everyday ingredients. Cod and shrimp are tossed with garlic, salt, and pepper before cooking to heighten their flavor. Rich, sweet coconut milk—along with peppers, onion, tomatoes, and cilantro—make up the base of the stew. To finish, we added more cilantro and a couple of tablespoons of homemade pepper sauce, which elevates the dish with its bright, vinegary tang. As a foil to all of the bold flavors, we pair the stew with a Basic Rice Pilaf. Toasting the grains of rice in butter before cooking gives the pilaf nuttiness. A ratio of 1 cup of rice to 1 ½ cups of water yields fluffy, separate grains.
Printable Shopping Lists: Moqueca and Basic Rice Pilaf
Creamy Baked Four-Cheese Pasta with Arugula Salad
Our Creamy Baked Four-Cheese Pasta is the ultimate adult version of mac and cheese. It starts with a flavorful blend of four Italian cheeses: fontina, Gorgonzola, Pecorino Romano, and Parmesan. Combining the hot bechamel sauce and pasta with the cheese—and not cooking the cheese in the sauce—preserves the fresh flavor of the the different cheeses. A crisp topping of bread crumbs and more Parmesan is the perfect finishing touch. To balance the rich pasta, we recommend an Arugula Salad. For this salad, we found that a vinaigrette made with mustard was too spicy to pair with the arugula; our surprise solution was to add a spoonful of jam, which added fruity sweetness, pulling the flavors right in line.
Printable Shopping Lists: Creamy Baked Four-Cheese Pasta and Arugula Salad